Portfolio - More audio samples coming soon!

"Dear Jim, I want you to know how pleased I am with your production and the studio in general on my latest CD "Other Voices". Nowhere on Earth could I have found the creativity necessary to complete the project than with you and your people. The reviews on my CD have been fantastic and the CD is selling great...

"As far as I am concerned, this is the best produced CD in my 40 years of recording."

- Rex Allen Jr.

Jim and the rest of the Diamond W Wranglers were honored to win "Western Album of the Year" from the Academy of Western Artists in 2008.  The title cut "Deep in the Saddle" was written by Jim, and of course he recorded, engineered and mastered the album, as he does for all Diamond W releases.

"Jim, this is the best western album I've ever heard, period," Les Gilliam beamed. "It's Time To Sing a Song" won the coveted "Wrangler Award" for Western Album of the Year from the the National Cowboy & Western Heritage Museum in Oklahoma City, and Jim got a matching bronze sculpture as Western Producer of the Year.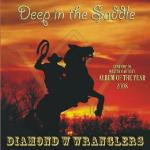 Roy Rogers Jr., known as "Dusty", has become a good friend to Jim.  Jim arranged, produced and engineered Dusty's "Saddle Pals" CD, which Dusty says is one of the best he's ever made. Dusty also had Jim come in to consult on his Branson Show. 

Hearts 4 Him, a well-known 9-man harmony gospel group from the Newton area, had a great musical experience at Jim Farrell Studios. 

A longtime dream came true for Jim in 2011 when he helped arrange Diamond W original music for a concert 

with the Hutchinson Symphony at the Historic Fox Theatre, Hutchinson.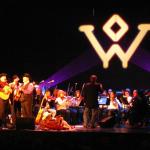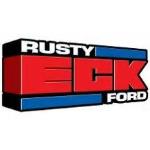 Kansas Sampler Foundation: "Come and Get It!" It was a treat for Jim to work with renowned Kansas ambassador Marci Penner in developing this original song. It's the theme song for promoting rural towns all over the state, written and produced at Jim Farrell Studios.

Rusty Eck Ford - Little known fact: the jingle "Absolutely Unbeatable" that you may have heard ten million times on Wichita area media, was produced at Jim Farrell Studios!